Routine. Just the thought alone makes me squirm. "If you think adventure is dangerous, try routine; it is lethal."
Paulo Coelho sums up my sentiment exactly. 
There is a thrill in the unexpected and, as it turns out, I have a keen ability to adapt quickly to changing environments, to thrive in chaos and ambiguity. For as long as I can remember, I've always been drawn towards the next new challenge or adventure.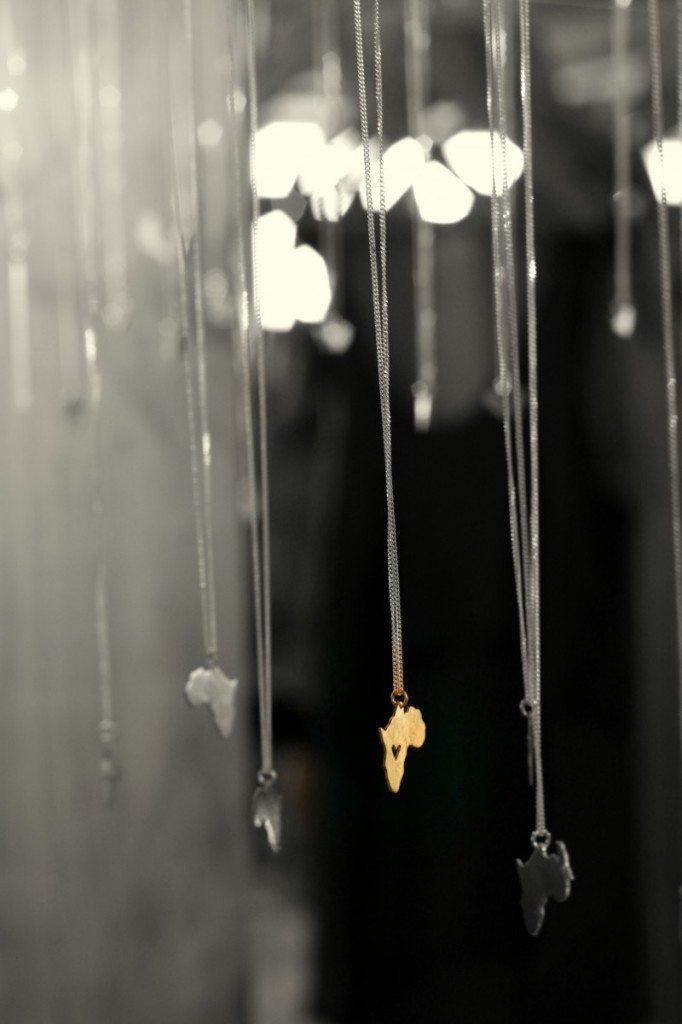 No single defining moment or event in my life inspired me to follow the path I am currently on. Instead, a collage of experiences has brought me to where I am today.
In July 1995, my family moved from a quiet town just outside of Toronto, to Nairobi, Kenya. For the next four years of my childhood, everything was a new adventure. Though I didn't realize it at the time, those years inevitably played a big part in defining my future. It was the first time I was truly exposed to socio-economic disparity.  Coming from a country where such inequality is unfathomable, the unjust and stark disparity was shocking. At that age, what was even more bewildering to me was that this disparity seemed to be an accepted norm of society. Although my family left Kenya while I was still young, this image has stuck with me since.
When I graduated from university, I set out on an adventure. I spent some of the greatest months of my life traveling the world, immersed in different cultures, indulging in mouthwatering cuisine, and meeting fascinating people. But as my travels took me farther east, towards India, I was once again surrounded by the glaring inequalities that stunned me as a child. I resolved that when I had enough experience, I would work towards improving these circumstances. I was very fortunate to have been raised in an entrepreneurial family and in a community that prioritizes supporting social development to improve the quality of life for those who need it most. This notion of creating social value was one that was instilled in me at a very young age.
When I returned home from traveling, I started my career as a newly graduated civil engineer in construction project management. The job was exciting and challenging—every day brought a new quest with new problems to solve. I flourished in this fast-paced and unpredictable environment. With every new project, I was able to learn from exceptionally experienced professionals, and to work with a remarkable team on essential infrastructure projects. The work was captivating. Though it was easy to argue that the bridges and water treatment plants we constructed helped to improve quality of life for many people, as time went on, I found myself less inspired and rather disillusioned by the work. This led me to the realization that I needed an even more impactful career path.
It was with this notion simmering in the back of my mind that I decided to leave my job to explore opportunities in the start-up world. After spending some time traveling, I ultimately chose to return to school to pursue an MBA. After a brief stint working for a new venture, I quickly realized my persistent passion for the power of start-ups. I grew up being surrounded by entrepreneurial ventures for most of my life. It was a world I related to well. I knew it would enable me to dedicate myself to  more innovative work.
To increase my exposure to the business world and to gain a few business-related skills I lacked as an engineer, I packed my bags and moved to Madrid to attend IE Business School. IE's strong focus on entrepreneurship and social responsibility—along with its unmatched global exposure—gave me a rare MBA experience. During a two-month internship through my program, I had the chance to work as a consultant with a local NGO in South Africa.
Not only did this unique experience give me an inside view of how NGO's and corporations are able to jointly tackle pressing social issues in their communities, but it also gave me a deeper understanding of the various models used to tackle these issues. Ranging from the more traditional non-profit model that relies heavily on charity to the concept of social impact bonds that tie financial returns on investments to measurable social-value creation, I was most intrigued by the social entrepreneurship model. While each model has its own benefits, I found that I was drawn to this model because it directly combines entrepreneurship with social impact. Individuals in a community are able to address social problems by using market principles to create an enterprise solution. This is not only socially—and often environmentally—sustainable, but also economically viable. This model perfectly aligned with my interests in an innovative social venture.
It was also during my internship in South Africa that I recognized the vast number of opportunities that exist in sub-Saharan Africa to create social value and sustainable change through business. I am thrilled to have the opportunity to serve in Zambia as an MBAs Without Borders Advisor with WSUP Enterprises, where I will be on the ground, working with a social entrepreneur, to launch a business that addresses a market need in sanitation management for urban areas lacking access to the piped sewer network. The next twelve months will be full of new challenges and adventures—I can't wait to get started!

Khadija Jiwani is an MBAs Without Borders advisory currently working with Water and Sanitation for the Urban Poor (WSUP) in Zambia to work on the launch of PumpAway, a business solution to sanitation management. With her MBA from IE Business School in Madrid, Khadija seeks to aid in the development of socially sustainable business models that lead to sustainable and scalable solutions to issues facing communities across the world.